A typical maps and dash software update for Peugeot cars is... well, huge!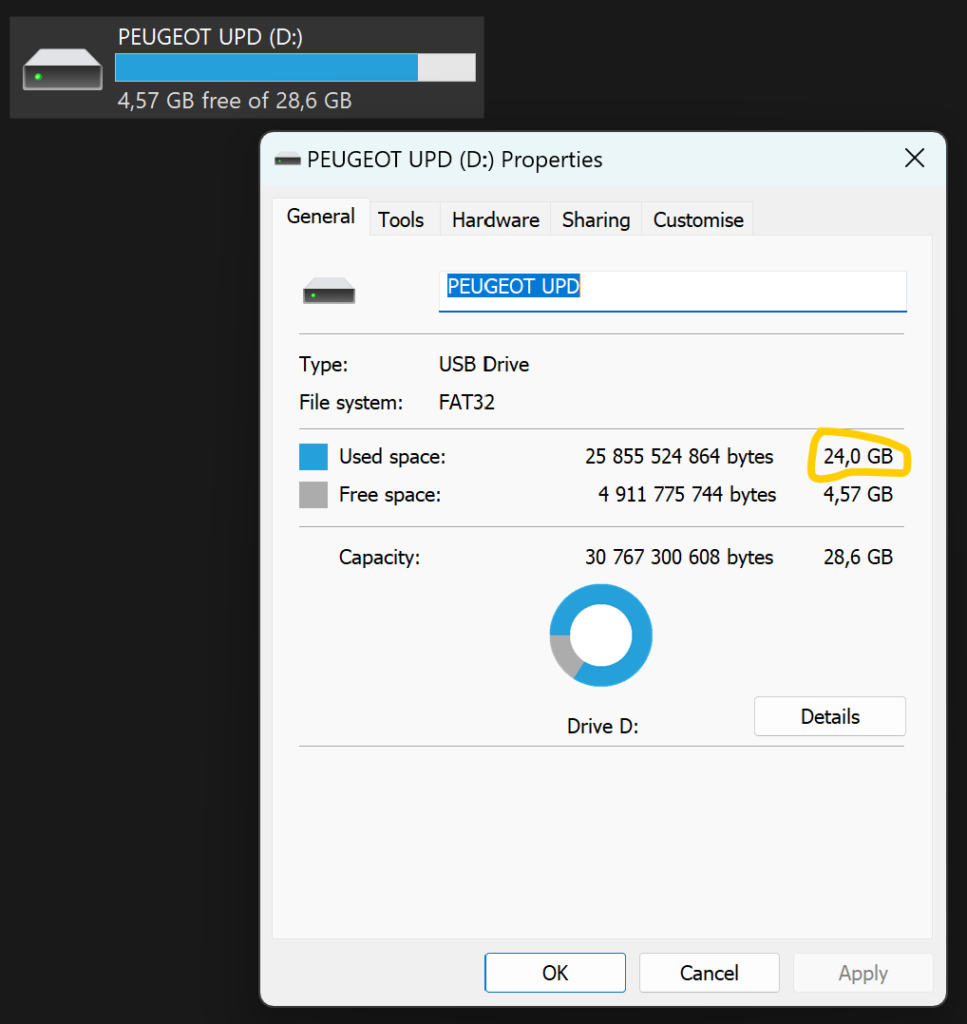 Given the poor performance of the on-board entertainment hardware, you can easily assume that updating this package will take at least two to three hours.
And Peugeot idiots expects you to have ENGINE TURNED ON AND RUNNING THROUGH ENITRE UPDATE PROCESS !!!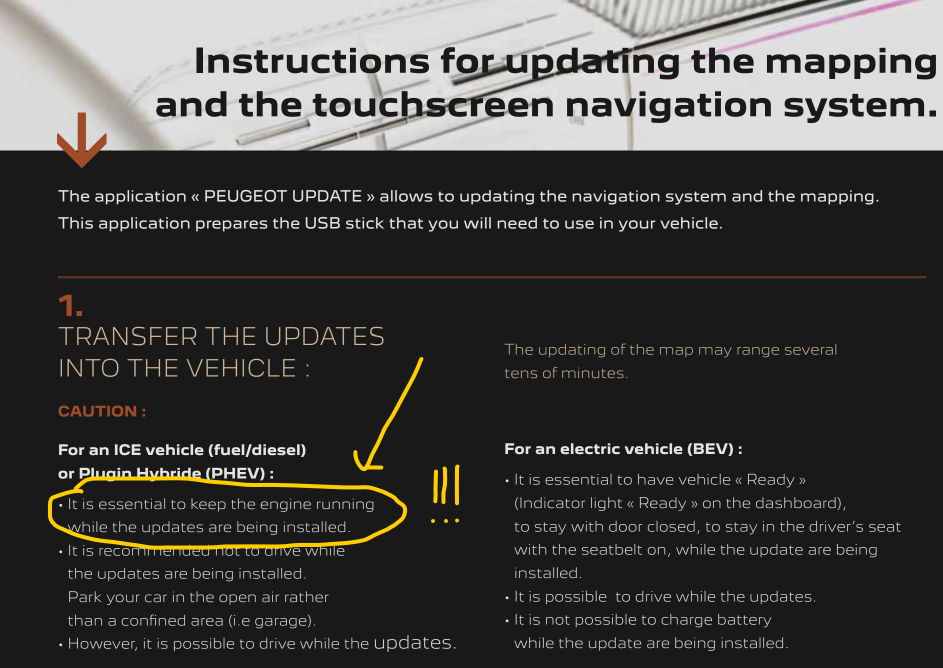 I simply cannot find words enough to describe Peugeot's engineers idiocy, stupidity and ignorance!
Screw the environment, screw the fuel shortages, screw the financial crisis, and finally... screw your wallet!
We are the super-heros of the nonsens. We are The French Automotive Morons Team who designed on-board software update process that requires car's engine to be on all the time.