I'm not surprised that people are using partner services like Booking.com to book a hotel, if they can find at other hotels that many that huge fuckups, when trying to book on-line, as they can find at Vienna House.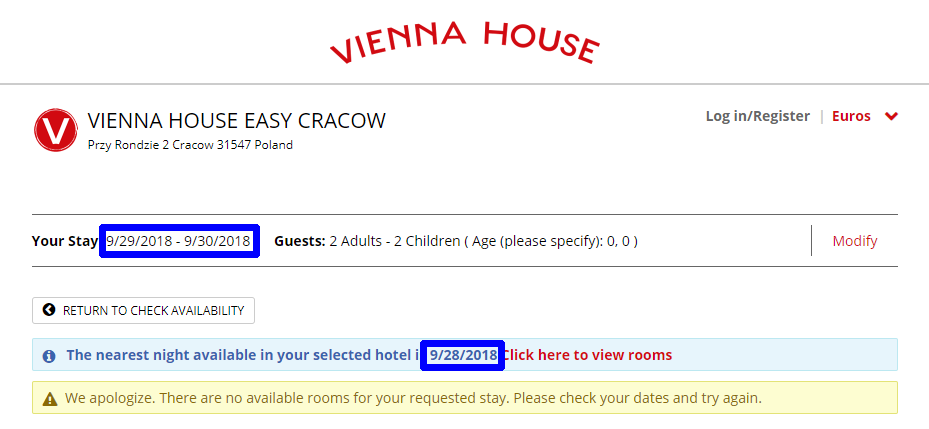 The sweetest one is given above. There are no free rooms starting from tomorrow even though there are starting from today?
...continue reading "Sweet fuckups when booking on-line at Vienna House"