I'm not surprised that people are using partner services like Booking.com to book a hotel, if they can find at other hotels that many that huge fuckups, when trying to book on-line, as they can find at Vienna House.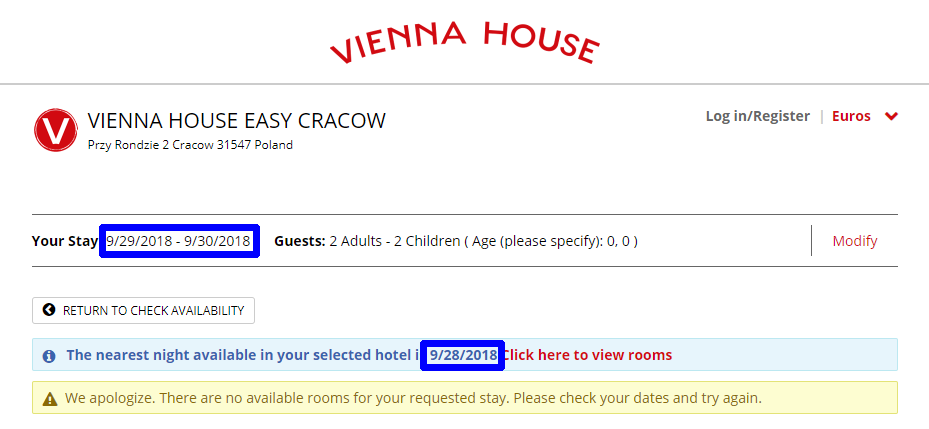 The sweetest one is given above. There are no free rooms starting from tomorrow even though there are starting from today?
The list of fuckups (discovered in less than two minutes) includes:
booking engine (booking query's results) always opens in a new tab,
you cannot modify count of rooms at results page, you must return to the main page and start a new query,
if you click on "Click here to view rooms" your search query will be modified to single room and one child,
default configuration assumes children are aged 0 years.
Guys, please, cheer up! International multi-hotel company must be able to afford for bigger IT departament than just a single student!