You know that PayPal isn't English? It is an AMERICAN English! And if you have any account with non-American nationality, due to large fuckup in PayPal, you can't access neither help system nor contact form. This is another big fuckup found in the world's largest on-line payment platform and it makes me start thinking if my money is as safe as I thought it would be just a few days ago?
When your account has so called non-standard (non-American) nationality, you can only select your own language and English. You can't select U.S. English< because this option isn't available on the list:

And since you're English, not U.S. English, any attempt to open Help Center or Contact Us page ends up with a beautiful error message: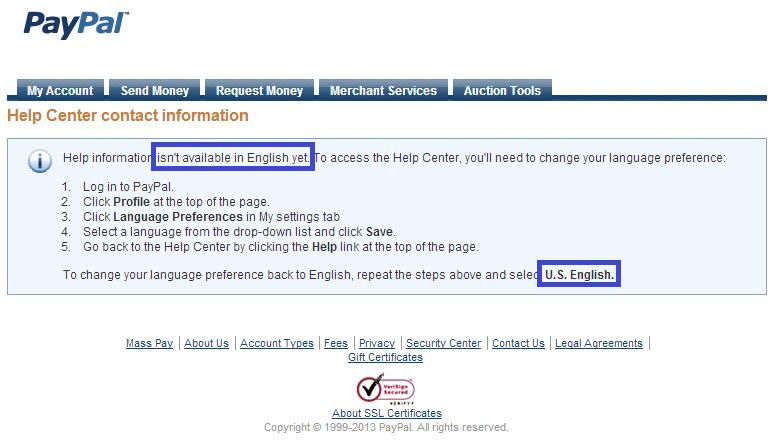 Beautiful fuckup!