We all know that Gmail is managed and developed by morons (as all Google services). But... this?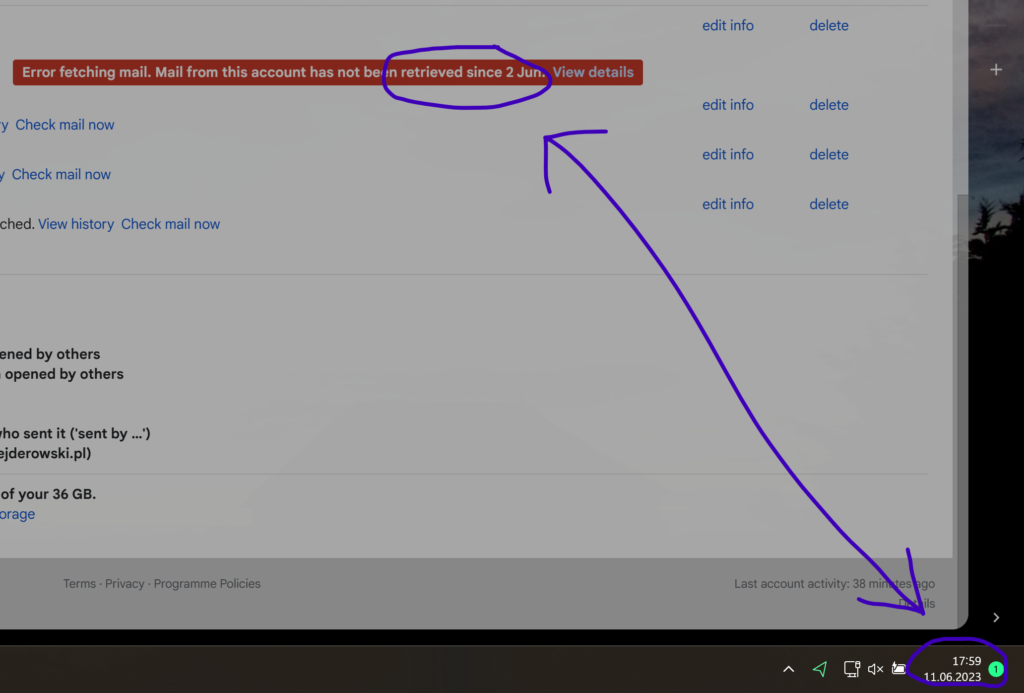 Gmail is unable to fetch email for... NINE FUCKING DAYS and does NOTHING to inform user about that? No notification or error message in the front page...
Nothing to tell the user that "no mail in your mailbox" actually means "an error".