You can't add any kind of review to any Google Play app under Microsoft Edge, because a review form that initially looks like this: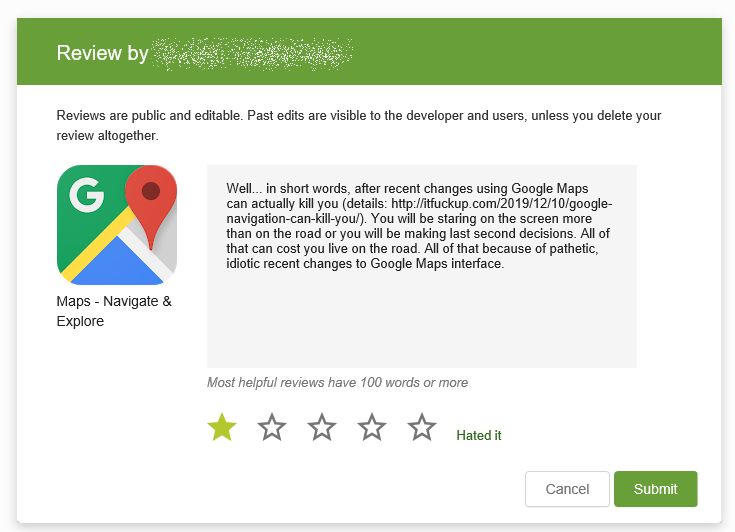 turns into this after 2-3 seconds since opening: And nothing helps. Refreshing etc. Always the same. Unless you're able to add full review and rating in less than 2 seconds you won't be able to add it at all.
And nobody gives a damn shit about this. Neither Microsoft nor Google.