The Xiaomi Mijia Roborock S50 is generally a great robotic vacuum cleaner. It works and sweeps just perfectly... unless it hit the doorstep.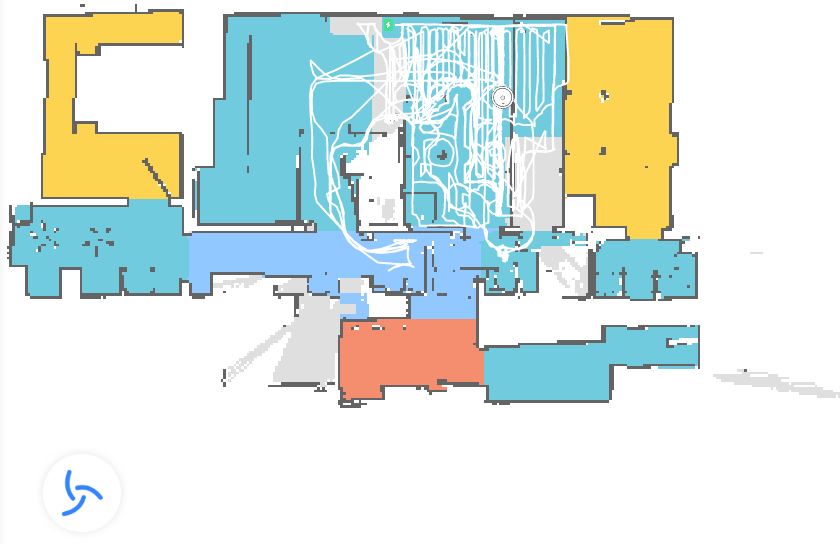 Then, as you can see in the above hoovering map, it gets completely wako.
In the above example it was rounding for 20+ minutes in a single room only while claiming (plotting on the map) that it has actually covered half of the flat. In addition, it plotted rooms that it never visited as being clean, while the only room that was actually cleaned (very deeply) is not marked at all and remains "dirty" in the map.
The most annoying thing is that Roborock S50 is constantly updating its map, making them -- as you can see -- completely unusable. In above situation, the only thing that can be done is to turn the device off, delete its map and revert it back from backup.
It happens for the entire lifespan of the device, ever since purchased (1.5 year ago) even though it gets constant software and firmware updates.
So, if your flat, home or building has any doorsteps avoid Xiaomi Mijia Roborock S50 or any other kind of hoovering devices from Xiaomi.